THAT'S A LAWSUIT WAITIN' TO HAPPEN!
By: Lamar Armstrong, III
Dear Humans,
We sometimes see our fellow humans doing some – shall we say – head-scratching things.  Sometimes worthy of a "Darwin Award".  Other times simply worthy of the observation "that's a lawsuit waitin' to happen!". Enter this column. The idea is simple:  capture and share with others "lawsuits waiting to happen".  With the end goal of laughing at them – not with them.  If you think that's harsh, no worries – you can skip to the serious parts of this newsletter. For the remaining folks with senses of humor…. If you happen across a "lawsuit waiting to happen", please please share it with us at Lamar3@armstronglawyers.com.  With video or picture if you have either.  If we think its funny enough (no, this is not a democracy), we'll include it in a future edition of this column.  You'll get the credit and become famous. Without further ado, introducing the newest lawsuit waiting to happen: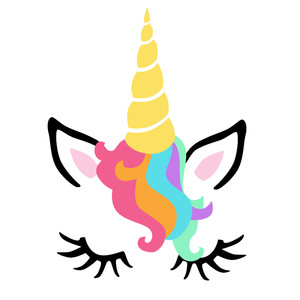 Counterfeit Unicorns Battle with Covid and a Judge with an Attitude
"About half of the practice of a decent lawyer is telling would-be clients that they are damned fools and should stop."
That is the punch line in a March 18, 2020 order by a Federal Judge in Illinois. The full order is linked here: 20-cv-1666 — Unicorn Order — Art Ask Agency 3-18-20.
You don't need a law license to realize that if that's the response a Judge gives to your motion, you're not in a good place.  And that's exactly where an Illinois lawyer found himself, after filing motions demanding immediate hearings a week after the Covid "crap hit the fan" in March, seeking to protect his client's precious unicorns and elves.  They sought an order preventing the defendants from infringing upon his client's unicorn and elf drawing trademarks.  They demanded Amazon, eBay, Facebook, Google, and others to shut down the knock-off unicorn and elf sales immediately.  It could not wait 2 weeks for when the main hearing was scheduled.
Given the scramble to deal with this new virus nobody had heard of 2 weeks prior, the Judge was not impressed.  And the result is a hilarious order.  You really should read it, its only 2 pages.  But for now, here are a few "buurrrrrrrrns" to whet your appetite:
"Meanwhile, the world is in the midst of a global pandemic."
"One wonders if the fake fantasy products are experiencing brisk sales at the moment."
"The filing calls to mind the sage words of Elihu Root: 'About half of the practice of a decent lawyer is telling would-be clients that they are damned fools and should stop.' … The world is facing a real emergency.  Plaintiff is not."
I don't know this Judge, but we need to bring this guy to North Carolina right away.  For comedy purposes alone.  Quick, someone set up a Go Fund Me page.  Maybe we can sell some knock off unicorns and elves to raise money and bring him here.  Elves on shelves is still a thing, right?  Or unicorn songs ?
---
LEGAL-EASE: Must Contracts Be in Writing?
By: Lamar Armstrong, Jr.
Except for contracts to buy or sell land and other limited exceptions, the answer is "no" — a writing isn't necessary to create a binding contract.
In 1984, Pennzoil taught Texaco this very expensive lesson. Texaco stole the deal Pennzoil made through an oral contract with Getty Oil.  A jury awarded Pennzoil about ten billion, then the largest verdict by a jury.  Texaco thought the informal, oral agreement was not a "done deal".  It was wrong, which eventually caused it to file bankruptcy and ultimately resolve the judgment.
We all "contract" every day in our routine dealings.  When we buy milk from a grocery store, we accept the offer by paying the price.  The milk carton has an "expiration date" that we can read before we buy.  If we don't, shame on us.  We get what we pay for.  Similar considerations exist in any transaction where we have the obligation to determine what we are buying and close the deal by paying an agreed upon price.  Absent fraud or misrepresentation, we are bound by our contract.
Even though oral contracts are generally enforceable, where the performance is promised and not yet complete and/or the money is far greater than a gallon of milk, you never want to assume that discussions and a handshake adequately document the deal.  Memories are indeed convenient.  What each side is doing in return for what the other side will do or pay, and the consequences of any failure of performance, MUST be clearly and simply documented.  Paying an attorney to insure the deal is properly documented is cheap compared to paying an attorney to litigate broken oral promises or their consequences.  Often the mere existence of a clear contract avoids litigation.
Lessons to be learned:  read the "expiration date" on the milk you buy before you buy it (or any other transaction in which you routinely deal); and, talk all you want about any transaction and shake all the hands extended to you, but have all parties sign a document that states clearly what everyone will do and the consequences of not doing what is promised.
---
LAWYERS IN REAL LIFE
By:  Jan Cantrell (guest writer) 

"We make our friends, we make our enemies, but God makes our next door neighbors."
Hello, I am Jan Cantrell and I have been next door neighbors with the Armstrong family at Ocean Isle Beach for over 25 years. What a joy it has been to experience life with their family–to know multi-generations, to see our children grow up, share back porch dinners, to celebrate July 4ths and birthdays, wonderful beach times, college acceptances, weddings, the births of our precious grandchildren. But with "life" there are also trials and hardships. We have supported each other through multiple hurricanes, health issues, and the death of my dear husband Nate. He and I are so blessed to have our Ocean Isle neighbors. When you are at the beach, everyone relaxes and truly enjoys one another. Everyone basks in the beauty of nature and the water and everyone wants to be there. I hope your neighbors are as wonderful as the Armstrongs. But if not, I hope you have a "good fence!"
Blessings, Jan