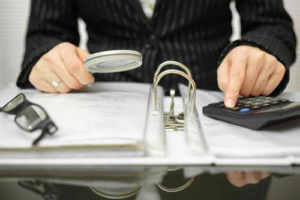 Eastern North Carolina Business Dispute Attorney for Fraud and Unfair Business Practices
Have you been harmed by fraud or unfair business practices? Perhaps you have considered legal action, but are unsure whether that is the right path for you. As an Eastern North Carolina business dispute attorney, L. Lamar Armstrong Jr. represents people damaged by fraud, business disputes or unfair business practices, and he will aggressively fight for your interests.
For over 30 years, Lamar has litigated cases on behalf of injured and harmed people. He opened The Armstrong Law Firm, P.A., with his wife and partner, Marcia Armstrong, to provide big-firm legal representation in a small town atmosphere to individuals throughout eastern North Carolina.
Lamar understands that some businesses use money and local influence to engage in fraud or unfair business practices that harm consumers. Lamar does not care who the business is or how much power or influence it wields. If you have been harmed by a business, let Lamar be "Strong for You."
Types of Fraud or Unfair Business Acts
Lamar offers representation for:
Insurance Bad Faith and Claims
Breach of Contract
Breach of Shareholder, Partnership or Membership Agreements
Collections and Money Disputes
Breach of Non-Compete Agreements
Stealing Corporate Assets or Opportunities
Misappropriation of Trade Secrets
Trademark Infringement and Copyright Infringement
Breach of Fiduciary Duty

Breach of Duty of Care
Breach of Duty of Loyalty
Enforcement of Fiduciary Duties

Fraud
False Advertising
Defense for Alleged Violations of Consumer Protection Laws
Contact our Fraud or Unfair Business Practice Attorney
If you are a victim of fraud or unfair business practices, Lamar is there for you. Let our firm review your paperwork and potential case. If we believe you have an actionable claim, we will invite you to meet with Lamar for a thorough case review. He will guide you through the best steps to remedy the problem in the most cost-effective manner possible. Contact our Eastern North Carolina business dispute attorney today.