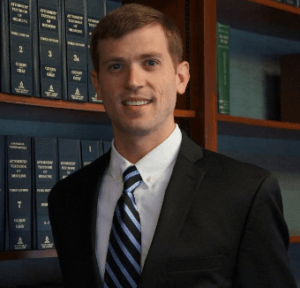 Lamar Armstrong III ("L3") recently obtained a jury verdict in the amount of $240,000 in Moore v. Royall, 13 CVS 2752 (Johnston County).
L3 represented the plaintiff, Dede Moore (Dede), in her alienation of affections and criminal conversation lawsuit against Lisa Royall (the defendant).
The trial lasted one week. Dede proved to the jury that the defendant engaged in an affair with her husband, Jeff Moore (Jeff), from approximately late 2012 or early 2013 through when Dede and Jeff separated in April 2014.
The defendant denied the affair and "pled the 5th" to all questions concerning whether she had sexual intercourse with Jeff before his separation from Dede. Jeff also "pled the 5th".
Key evidence included: audio tapes of conversations between Dede and Jeff, Jeff's Christmas and birthday cards to Dede, defendant's telephone and bank records, and a private investigator's accounts of Jeff and the defendant spending time together before Jeff and Dede's separation— including late one weeknight near a closed convenience store in Clayton and in the Clayton Zaxby's parking lot.
Ultimately, the jury agreed that the defendant had sexual intercourse with Jeff before separation and maliciously alienated Jeff from Dede, causing their separation. The jury awarded Dede $200,000 to compensate her for her losses and another $40,000 to punish the defendant for intentionally or recklessly breaking up Dede's marriage.