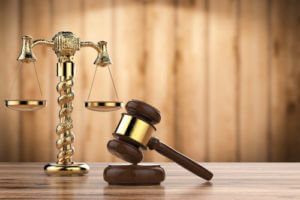 Business relationships are based on trust. That is true not only when a business deals with outside vendors whom it trusts to fulfill their end of a contract, but also when the shareholders of a business trust that the company's board members will act in the company's best interests, or when the partners who own a business trust that each partner will act in the best interests of the business.
Many of these trust-based relationships are identified in the law as fiduciary obligations. A person involved in business has a fiduciary obligation in any relationship that involves a special trust, confidence, or reliance on the fiduciary to exercise his or her discretion or expertise in the best interests of the other party. When the fiduciary fails to do so, a breach of fiduciary duty may occur.
Breaches of fiduciary duty do more than merely harm the person who trusted the fiduciary. They can also harm the business, its employees and shareholders, and the public at large. Disputes involving breaches of fiduciary duty need the attention of an experienced business dispute attorney.
The attorneys at The Armstrong Law Firm, P.A. have been helping eastern North Carolina businesses deal with legal matters for over 30 years. We're prepared to be Strong for You when your business is confronted by a breach of fiduciary duty.
What a Fiduciary Duty Involves
When a person has a fiduciary obligation to another person or company, the law holds the fiduciary to a higher standard than he or she would be held to in an ordinary, private relationship. The fiduciary is forbidden to act in any way that is contrary or adverse to the other's best interests. The fiduciary is expected to provide his or her best effort and to use all the skill, care, and diligence he or she can muster. Honesty and full disclosure are required of the fiduciary. The fiduciary is also expected to avoid gaining any personal benefit at the client's expense, unless the details of that arrangement are fully spelled out in advance.
The officers, directors, and controlling shareholders of a business generally owe a fiduciary duty to the corporation and its shareholders. However, the precise nature of this duty will depend on the specific circumstances surrounding the misconduct.
Issues to Consider in a Breach of Fiduciary Duty
When one party has violated the trust of another person or company, courts will typically ask the following questions to determine whether a breach of fiduciary duty has occurred:
Did a fiduciary relationship exist when the alleged violation of trust occurred?
If so, what was the scope of that relationship?
Did the fiduciary breach any duties that arose within the scope of that relationship?
Some fiduciary relationships are created by law, and others are created by the circumstances of the relationship between the parties. A fiduciary relationship has the potential to exist whenever one party places their trust and confidence in a second person and the second person is aware of the trust and confidence placed on him or her.
How to Address a Breach of Fiduciary Duty
In some business dispute cases, a breach of fiduciary duty will cause immediate or ongoing harm, and it must be stopped immediately in order to minimize the damage to the shareholders, the company, or other parties. In these circumstances, your attorney can move quickly to seek an injunction against the party that is engaging in harmful misconduct. The injunction is a court order that seeks to hold the situation static until business disputes can be resolved. Fraud or unfair business practices are examples of a type of breach of fiduciary duty that may be effectively addressed with an injunction while the parties work to get to the bottom of the situation and resolve the issue.
While a civil court trial to address a breach of fiduciary duty is often an option, it is not always the most efficient or cost-effective option for the parties involved. Alternative dispute resolution options, such as mediation or arbitration, may provide effective results without the intensive investment of time, money, and attention that a full trial requires. Working with an attorney who understands how to effectively prepare for trial while also pursuing alternative dispute resolution options can help you avoid a further breach of fiduciary duty while seeking to repair the damage from a breach that has already occurred.
Bringing a breach of fiduciary duty claim, instead of a claim of negligence or another type of misconduct, can also offer certain benefits. For example, a negligence claim requires proof that the misbehaving individual breached a duty of reasonable care, and that this breach directly caused harm that can be compensated by money damages. By contrast, a breach of fiduciary duty claim requires proving that the misbehaving individual breached not a duty of reasonable care, but a duty of undivided loyalty. This duty generally exceeds the scope of a contract as well, which means that a breach of fiduciary duty may occur even if no particular contract clause has been violated.
Our Eastern North Carolina Business Dispute Attorneys Are Strong for You
At The Armstrong Law Firm, P.A., we understand the complex relationships of trust on which businesses are built. That's why we're committed to standing Strong for You when you're facing a breach of this essential trust. Our law firm combines an aggressive, knowledgeable approach to business law with a family-like, small-firm feel, so we can address your specific needs and goals with the strength to protect your legal rights. Contact the Eastern North Carolina business dispute attorneys today to learn more.