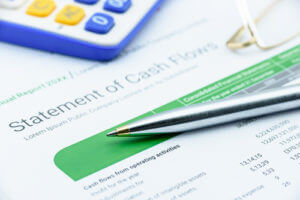 Corporate Liquidation and Dissolution of the Shareholder or Partnership Agreement
A company may wind up its business operations for any number of reasons – not all of which indicate failure. For instance, a company may dissolve in order to re-incorporate in a form better suited to its future goals, or it may do so as part of a merger, acquisition, or other purchase arrangement.
Liquidating a corporation and dissolving the shareholder or partnership agreement can be a necessary step for future asset protection and business growth. It can also become a source of business disputes. If you're facing a conflict over the dissolution of a shareholder and partnership agreement, the experienced Eastern North Carolina business dispute attorneys at The Armstrong Law Firm, P.A. can help.
How Business Dissolution Works
Dissolving a partnership often goes hand in hand with the liquidation of a corporation's assets and the winding up of its business. During dissolution, the business does not engage in any new transactions or plan any future transactions. Instead, it carries out any existing contracts, collects its accounts receivable, and pays its debts. The business may also sue or be sued during the dissolution process.
During the dissolution process, businesses must follow applicable state or federal laws. These laws are generally intended to protect the business's creditors – both outside creditors like vendors and inside creditors like partners.
Unless the partnership agreement specifies a different priority, most debts must be paid in the following order:
Debts to creditors who are not partners
Debts to partners for items other than their capital contribution to the partnership or their share of unpaid partnership profits
Debts to partners for their capital contribution
Debts to partners for their share of any unpaid partnership profits
Although partners may agree to change the order of priority of the debts owed to partners, they are generally required to pay outside creditors first before any debt to any partner is paid.
Common Disputes During Business Liquidation or Dissolution
Every business has a different constellation of assets, debts, and relationships with vendors, shareholders, and partners. As a result, a business seeking to dissolve a shareholder or partnership agreement or to liquidate will face a specific set of potential disputes related to its own particular situation.
Common disputes that may arise during business liquidation or dissolution include:
Should the business be liquidated? Shareholders or partners may disagree on the necessity of liquidating the company. These disagreements and the reasons behind them can easily become grounds for a dispute.
Should the shareholder or partnership agreement be dissolved? Depending on the circumstances of the dissolution, one or more shareholders or partners may strongly disagree that the shareholder or partnership agreement should be dissolved at all.
Were all the shareholders or partners given a fair opportunity to weigh in on the dissolution of the business? Shareholders or partners who feel they were frozen out of the decision-making process may dispute any results of that process, even if they would otherwise agree with the substance of the decision.
How will existing contracts be carried out, receivables collected, and debts paid? Even shareholders or partners who agree unanimously that a business should be liquidated and its shareholder or partnership agreement dissolved may disagree strenuously as to how that process should be carried out. Any step in the process may be the focus of a dispute.
If a written shareholder or partnership agreement exists, are its terms for dissolution being followed? A written shareholder or partnership agreement will often control the process of dissolution, especially if it specifically addresses liquidation or dissolution steps. Shareholders or partners who feel the written agreement is not being honored correctly may raise their concerns.
How will assets and debts be shared among the partners? In some asset or debt disputes, there is no written agreement to guide the sharing of profits or debts among the partners or shareholders. In others, a written agreement exists, but it is interpreted differently by various parties who are involved in the dispute.
Options for Dispute Resolution
A civil court trial before a jury and/or a judge is frequently an option in business disputes, and it is the first scenario many partners and shareholders picture when they think about business disputes. However, alternative dispute resolution (ADR) options may also be available. These options may offer a more cost-effective means of addressing disputes, while also keeping the dispute out of the public's eye. Two of the most common forms of ADR used in business disputes are arbitration and mediation.
In arbitration, the parties to the dispute and their respective attorneys appear before a neutral arbitrator. The arbitrator is typically chosen for his or her experience in the area of business law at the heart of the dispute. The parties present evidence and witnesses to the arbitrator, who weighs the information given and makes a decision. If the arbitration is binding, the parties must adhere to the arbitrator's decision.
In mediation, the parties to the dispute and their respective attorneys meet with one another and a neutral third-party mediator. The mediator's role is to help the parties find common ground and resolve their dispute. However, the mediator may not take sides or provide advice, and the mediator cannot make a decision on behalf of the parties. Successful mediation can save time, money, and effort. If mediation fails to resolve all or part of the dispute, options like arbitration or trial may still remain open to the parties.
Let Our Eastern North Carolina Law Firm Be Strong for You
At The Armstrong Law Firm, P.A., our motto is "Strong for You" – and our Eastern North Carolina business dispute attorneys strive to exceed this standard. By combining an aggressive approach to litigation with a small-firm feel, we offer representation tailored to each client's particular needs, carried out with the tenacity needed to get the job done. To learn more, contact our office today.