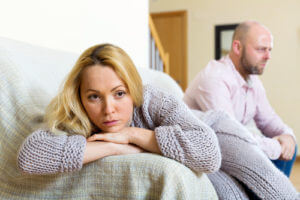 Eastern North Carolina Divorce Attorney Discusses Family Law Torts
Eastern North Carolina divorce attorney Marcia H. Armstrong is a family law litigator who strives to protect and enforce the marital rights of her clients. She focuses her legal practice on divorce cases with complex property divisions and cases where one spouse may have special causes of action under tort law. A tort is a civil wrong, and our state provides for legal recourse against a third-party who has alienated your spouse or conducted an adulterous affair with your spouse that caused you injury and damages.
Under North Carolina law, a spouse can bring a civil cause of action for alienation of affection or criminal conversation against a third-party only if:
The cause of action occurred prior to the spouses' physical separation;
The action is commenced within three years of the last act giving rise to the claim; and
The action is against a natural person (not a business or other entity).
Alienation of Affection
Alienation of affection is a tort whereby a third-party engages in a relationship with one spouse that alienates and harms the other spouse. To proceed with a claim of alienation of affection, an innocent spouse must demonstrate that they were married and not separated, that the spouses had enjoyed love and affection, that the third-party's actions contributed to or caused the alienation and that the innocent spouse suffered injuries and damages as a result.
For alienation of affection claims, it is not required that the third-party engaged in adultery or conducted an extramarital affair with the spouse. Emotional alienation is sufficient to support this claim.
Criminal Conversation
Criminal conversation is a civil cause of action against a third-party for his or her actions in conducting an adulterous relationship with a married man or woman. To support a claim of criminal conversation, the innocent spouse must demonstrate a legal marriage existed, that the third-party engaged in sexual relations with the spouse, and that the innocent spouse suffered damages as a result.
Contact our Eastern North Carolina Family Law Attorney
The torts of alienation of affection and criminal conversation require a skilled and knowledgeable family law litigator to prosecute the case in civil court on behalf of an innocent spouse. If you believe a third-party has destroyed your marriage and you have suffered damages as a result, Marcia will be Strong for You during this difficult time. Contact our office and explain your situation to our legal staff. If we believe you have a claim, our office will invite you to meet with Eastern North Carolina family attorney Marcia for a thorough case evaluation.