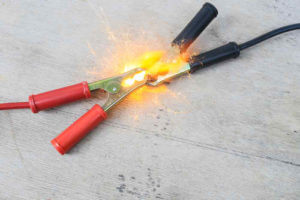 Eastern North Carolina Product Liability Attorney Fighting for Consumers
When you purchase a product, such as an auto part, an appliance or a medical device, you trust that the item is safe and will not harm you or your family. Unfortunately, some manufacturers and sellers care more about profits than public safety and sometimes this leads to accidents and injuries. Eastern North Carolina product liability attorney L. Lamar Armstrong Jr. represents clients seriously harmed by defective products. For over 30 years, Lamar has held responsible parties accountable, helped victim obtains compensation and helped protect us all from unreasonably dangerous products.
What is Product Liability?
State law protects consumers by holding manufacturers, wholesalers, and retailers accountable when they produce or sell unreasonably dangerous products that cause harm or personal injury. There are three main types of product liability:
Defects in design. As the defect occurred prior to manufacturing, all the resulting products with design flaws will be dangerous.
Defects in manufacturing. These defects were due to mistakes during production, and they may not affect every product in a line.
Defects in marketing. Manufacturers and sellers must adequately warn consumers of how to use the products and alert them to possible dangers.
What are Common Defective Products?
Any product has the potential to cause serious personal injury if it is designed or manufactured defectively, or if the consumer is not properly informed of the item's safe use. Common products that can be unreasonably dangerous or cause harm to consumers include:
Unsafe pharmaceutical drugs and medications
Medical devices and medical equipment
Automotive parts that cause car accidents
Household goods, appliances and furniture
Food products
Children's toys and playground equipment.
Personal Injury Lawsuits Fighting Against Defective Products
Innocent victims who have been seriously harmed by defective products may be entitled to compensation. Lamar believes it is important to hold corporations responsible not only to the injured person, but also to protect other consumers. A product liability lawsuit will alert the public to the product's dangers. This may prevent others from suffering similar injuries.
Contact our Eastern North Carolina Injury Lawyer
The Armstrong Law Firm, P.A., is Strong for You. If you or someone you know has suffered injuries due to a dangerous or defective product, you do not have to face the consequences alone. Lamar has over 30 years of experience fighting for victims' rights after injuries from defective products. He works every aspect of his cases personally to ensure his clients receive top quality legal representation. Contact our Eastern North Carolina personal injury lawyer to schedule a consultation for Lamar to review and discuss the merits of your case.