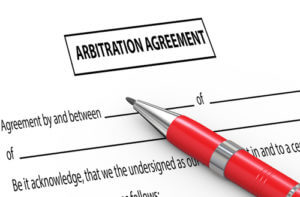 Eastern North Carolina Mediation and Arbitration Attorney for Family Law Issues
Eastern North Carolina divorce attorney Marcia H. Armstrong is first and foremost a litigator. As a past president of the North Carolina Chapter of the American Academy of Matrimonial Lawyers (AAML), Marcia is locally and nationally recognized as a leader in divorce involving complex property divisions. However, Marcia also recognizes that litigation is not always the best strategy for divorcing spouses. For certain situations, mediation or arbitration may be more effective paths to resolve contested issues to help individuals move forward with their lives.
Family Law and Divorce Mediation
Marcia Armstrong is a Superior Court and Family Financial Mediator, certified by the North Carolina Dispute Resolution Commission. As a mediator, Marcia does not represent either party as an attorney in the divorce proceeding. Instead, she serves as a third-party neutral to find common ground among divorcing spouses who wish to come to a mutually beneficial settlement agreement. Parties can agree to mediate any issue at any time during the divorce proceedings and can do so with the assistance of their divorce attorney.
Spouses who resolve issues in mediation are often satisfied with the results and are spared the legal expense, emotional outlay and uncertainly of decisions rendered by a judge. Even if parties attempt mediation and cannot come to a full agreement on all contested issues, mediation can focus and narrow the remaining issues for litigation.
Family Law and Divorce Arbitration
North Carolina is a leading state for family law arbitration. Arbitration is a form of alternative dispute resolution by which the parties can agree to have their family law issues decided by a certified arbitrator chosen by the parties instead of a judge. Unlike a courtroom, arbitration is a private and confidential proceeding. Parties with complex issues or who wish to maintain privacy may feel more comfortable in arbitration where the evidence will not be part of a public court record.
In addition to her work as a family law litigator and mediator, Marcia is one of a few North Carolina attorneys who are certified as arbitrators by the AAML.
Contact our Eastern North Carolina Divorce Attorney
Contact our firm if you and your spouse wish to mediate or arbitrate contested issues in your divorce case, Marcia, our Eastern North Carolina family attorney will gladly discuss her services with  whose clients wish to engage in mediation or arbitration.